Focusing on building relationships
Dr. David J. Lill
Jennifer Lill-Brown
Sales is the most challenging profession in the world.


Not sure you agree? Consider this:
The best salespeople are experts at identifying social styles, uncovering needs, reading nonverbal signals, and building rapport. They're trained to make the right impression, manage their time, dismiss doubts, successfully close, shake off rejection, and foster loyalty.
With such a complex set of skills required, what this sector needs is a simplified guide to success. Selling: The Profession is your complete handbook to a rewarding sales career that allows you to focus on what matters—your customers!
The brand-new 8th edition will not disappoint. Students will find it engaging and readable, and instructors will enjoy the well-designed resources. It's a book that delivers field-tested content, refreshing design, and the wow factor.
Content Highlights
Social Styles and Nonverbal Language 

chapters detail the importance of seeing beyond what prospects and customers say.

Time Management Strategies

 provide new and seasoned salespeople with a roadmap for making the most out of every day.

Deciphering Objections

 and how they actually reveal interest are an imperative part of success in sales.

Loyal, Repeat Customers

 are everything in sales. Chapter 15 reveals how to create lifelong customers who value the relationship. 
Instructor Resources
Classroom Slides

that are both modern and fully customizable for use in class and online.

Test Bank Software

that allows you to create custom tests in minutes.

Social Media

discussions that feature the growing use of social media in sales.

YouTube Video

featuring a four-part sales presentation role‐play.

Instructor's Manual

with outlines and answers to all end‐of‐chapter questions and studies.

Six-Step Telephone Track

for turning more prospecting calls into appointments.
Professional selling is too challenging not to have the right resources.
Testimonials
"A good, solid guide to the sales process. The section on cultivating an ethical climate is especially commendable."
Dr. Kenneth Blanchard, Co-founder & Chief Spiritual Officer of The Ken Blanchard Companies
Subscribe below to receive informative and educational articles in your quest to become a sales leader.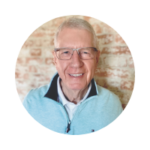 Please complete the form below and we will mail out a copy to you.